How to Recover Gmail Password without Security Questions
If you're running a business, forgetting the password of your Gmail account can have annoying consequences as contact info becomes inaccessible and necessary business data shared via emails becomes isolated. Even the tech-savvy users can lose their passwords. Google allows you to recover your Gmail account password by answering some security questions you selected while you first create your account. If you forgot the answer to security questions, there are some additional ways to recover/reset your gmail password, and the best method to access your account is through a mobile phone linked to the account or with a backup email address.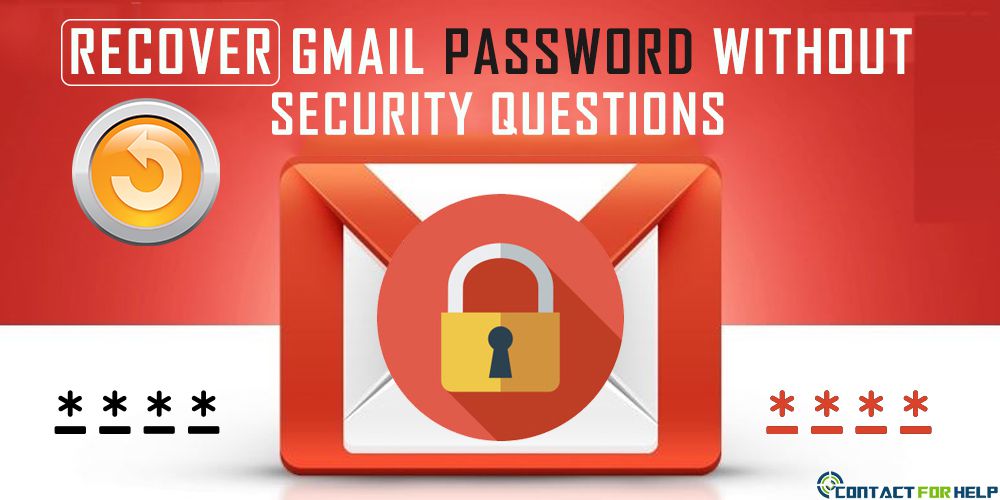 Start Retrieval Process
Google initiates the Gmail password recovery process by prompting the 'Having trouble signing in?' question and asking you to input your email address you want to access. Try by entering the previous password you remember. If you can't recall anything, try to reset your password on the Android device if you have. If you don't have, then continues with the next option.
Use Mobile Phone Number
You can recover your password using your mobile phone number you have added security purposes. You will get a text or automated message sent by the Google. Take a look at the phone recovery procedure.
Go to the Google Account Recovery site in your web browser.

Input the username you use to sign in your account and click the 'Submit' button.

Select the 'Get a verification code on my phone' check box and then choose whether you wish to get a text message or an automated voice message. Click the 'Continue' button.

Input the verification code in the appropriate field, which is sent by Google to your phone, and then click the 'Continue' button to reset the password.
If you still don't have access to a mobile phone, continue with the next option offered by Google is to use an alternate email.
Use Alternate Email
To recover the password, you can use the alternate email address you chose while signing up. It's likely the previous email address you have used before you switch to Gmail.
Go to the Google Account Recovery web page in your web browser.

Input the username you use to sign in your account and click the 'Submit' button.

Select the 'Confirm access to my recovery email' checkbox.

Click the 'Continue' button. Google sends you an email message to your alternate email address, which will contain a recovery link to reset your password.
Try Other Options
Still, you are unable to access your email account. No issue. Just input another email address wherein Google can contact you. You will be prompted to reply some questions about your email account, including while you last had logged in and created it. You can try to guess if you're not sure. This is helpful of you submit such answers on a system you have used earlier. Now, Google sends you an instructional email to the address. If you recall your password at any point in the processes, you can go to the sign in page.
Additional Tips
If you're yet not able to access your account or update your account password recovery options or having trouble signing in again, it's suggested to call at the Gmail support number and address your queries to experts to avail further assistance. They will also help you to update your account security settings and assure that you have the best protection.